Article published at Baltimore Sun Magazine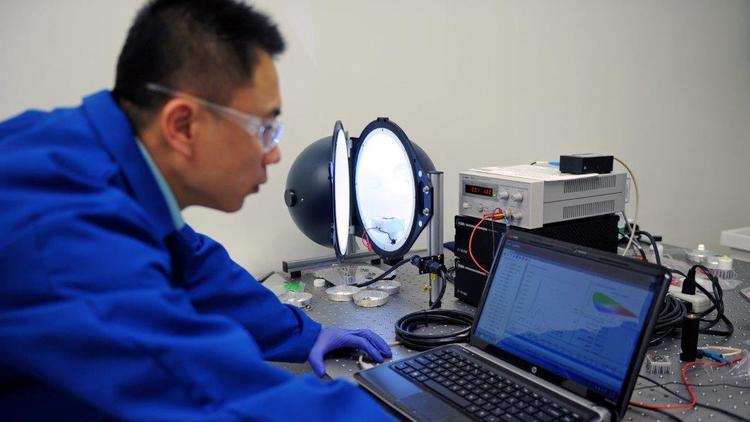 Baltimore-based Pixelligent now has more than $36M in funding to expand its nancrystal production
Baltimore nanocrystal manufacturer Pixelligent Technologies reported $10.4 million in new funding Monday that will allow the company to scale up its manufacturing capacity and expand its international footprint. The leading investors were the Abell Foundation; the Bunting Family Office, the investment arm of former Noxell Corp. CEO George L. Bunting Jr.; and David Testa, a former chief investment officer at T. Rowe Price Group Inc.
The round also included investments from other family funds and venture firms, bringing Pixelligent's total equity funding to $36 million. "We really are at the tipping point for Pixelligent," said Pixelligent CEO Craig Bandes. "We believe this puts us over the top to drive very significant growth over the next two to five years."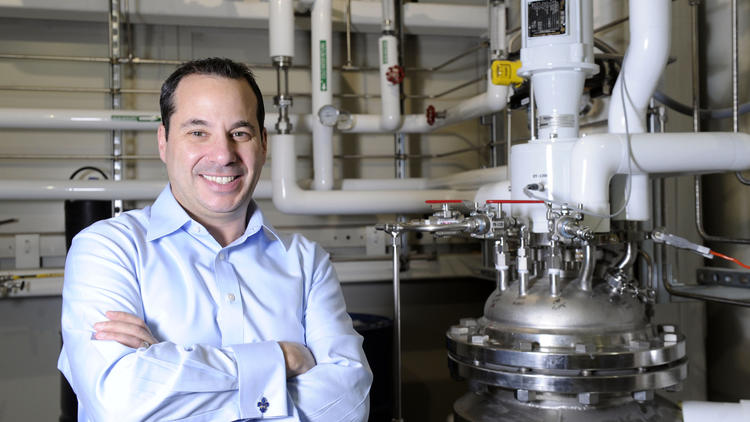 Pixelligent searching for space to ramp up manufacturing
Pixelligent makes nanocrystals — specks of zirconia a fraction of the width of a strand of hair — that can be added to polymers and coatings to improve the adhesiveness of specialty glues and improve refraction in LED lights. Pixelligent executives hope to tap the lucrative market for an even brighter kind of light, OLED (organic light-emitting diode) panels, or flat sheets of glass that emit light. The company is working with OLED manufacturers to incorporate a layer of nanocrystals in the panels, to increase the amount of light that is released.
This technology is increasingly sought after for television and electronics screens because its light produces more vibrant colors than LCD or plasma screens. Whereas an LCD screen uses a backlight to project color and images, an OLED screen is the light. OLED panels also could be an alternative to fluorescent overhead office lights. The $15 billion OLED market is expected to grow to $40 billion by 2023, as more electronics manufacturers find ways to reduce the cost of OLED tablets and televisions, said Jerry Kang, a senior principal analyst for emerging display technologies at IHS Markit. To date, Samsung has dominated the OLED marketplace, but Kang said in an email that he expects to see more manufacturers try to compete. As demand grows, both among OLED manufacturers and others, Pixelligent will use its latest funding to add new equipment and update its manufacturing plants, which would enable the company to increase its output.
Pixelligent has manufacturing facilities in Baltimore and Tyrone, Pa., east of Pittsburgh. Pixelligent was founded in 2000 by Gregory Cooper shortly after he received his doctorate in physics from the University of Maryland; he remains chief technology officer. After struggling to raise financing, the company filed for Chapter 11 bankruptcy in 2007. The company relaunched in 2009 under Bandes' leadership. Pixelligent, a private company, is not yet profitable. Bandes said he expects sales of $5 million to $10 million over the next 12 months.
The company employs 50 people and expects to add five to seven workers as it scales up manufacturing and devotes more attention to OLED technology. Though most of the new hires will be based in the U.S., Pixelligent is also expanding its presence in Asia, where electronics and lighting manufacturers who make up the bulk of the Pixelligent's commercial business are located. The company has agents and distributors in South Korea and Japan, and will add representatives in Taiwan and China this year and early next year.
sarah.gantz@baltsun.com